Mi Ripota Jonah Anton who is an agricultural scientist at National Agriculture Research Institute (NARI) told Mi Ripot today (May 2) that they have made the first harvest of Irish Potato varieties after an 'evaluation trial' in Kabwum District, Morobe province.
The project was funded by Kabwum District Development Authority (DDA) to rehabilitate potato crop since its destruction by Potato Late Blight (PLB) disease in 2003.
"It was my pleasure to put a smile on the faces of Kabwum farmers when harvesting the potato. I already did the project survey and conducted potato variety evaluation trial and harvested last Friday."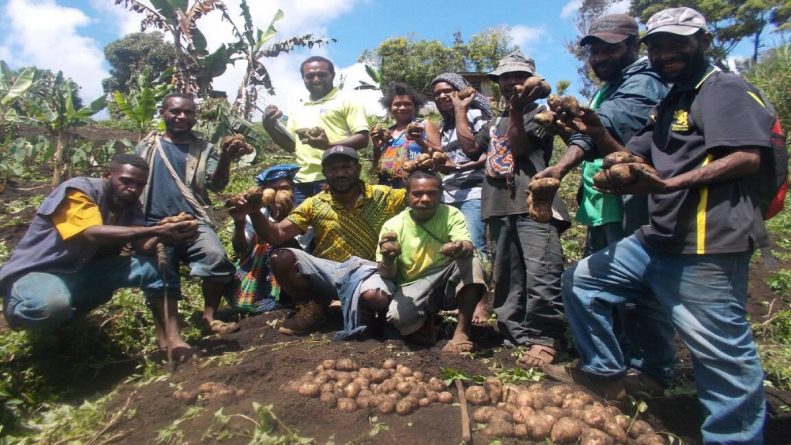 Jonah said he and a Crop Scientist, Mr Okrupa Mauro are currently conducting a training for three technical officers from Kabwum's Department of Primary industry (DPI) including DPI's program manager with help from his Research Development Coordinator and Senior Scientist, Mr Kud Sitango at Tambul Research Centre.
He said NARI will construct a screen house to generate potato mini tubers and produce clean elite seeds and distribute to the farmers before winding up the project and end over to the District. The trial in Kabwum was to assess potato disease (PLB), growth, tuber yield, taste and farmers assessment on yield.
Meanwhile, Mr Anton and his team are also training 3 technical officers from Fiji currently in Tambul together with the officers from Kabwum District.