Lutheran Renewal Church of Papua New Guinea yesterday (August 5) held a grandstand and conference-area dedication program at 8-mile Starbrook Open Theatre (Bush Wara) in Port Moresby.
The dedication service was to officially proclaim the Starbrook Open Air Theatre on Portion 85, Bomana Creek as the venue for the 17th National Prayer Conference.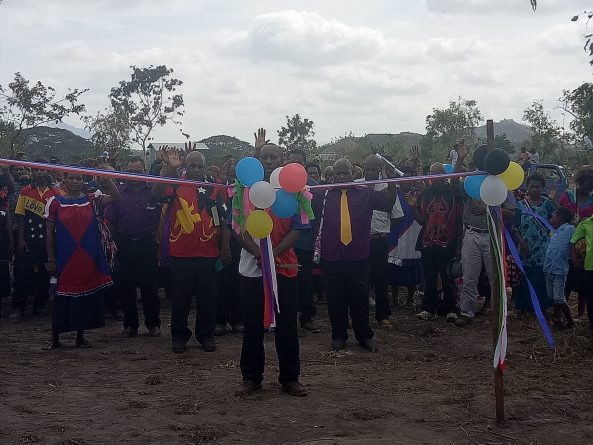 Looking forward to 17th National Prayer Conference which will be held from August 26 – 30, this program is significant according to the Host churches of Port Moresby.
Treasurer of the Conference revealed that the host Churches have raised more than K26, 000 through fundraising which has enabled them to complete much-needed facilities for the Conference. They are happy that almost 80 per cent of the preparations had completed and are looking forward to accommodating more than a thousand people who will be flying in from all centres of the country starting this week.
During the Dedication, owner of 8 Mile Starbrook Open Air Theatre Ms Shelley Launa has allowed her land and facilities to be used during the Conference.
Present during the Dedication program were representatives from LRCPNG National governing body, Lutheran Renewal Church Papua District executives and church members, community members and invited guests.
Among many Guest speakers, the week-long conference will also see Ps Yodie Batzke from the Woman of Favor Ministry, Australia. Ms Batzke is an Australian Woman Parliamentarian as well as Pastor.
The LRCPNG's National Prayer Conference has always coincided with the National Repentance Day which is celebrated by "prayer ceremonies" across the country.
Meanwhile, an open invitation was given to Churches, Pastors and Christian members from other denominations in Port Moresby to attend the Conference at Bush Wara.