By Stanley Ove Jr – EMTV News, Port Moresby
Police and Papua New Guinea Defence Force personnel in Vanimo, Sandaun Province have carried out orders from the Sandaun Provincial Executive Council (PEC) to remove all informal market stalls and tables within Vanimo Town. The orders were carried out yesterday with over 50 stalls removed.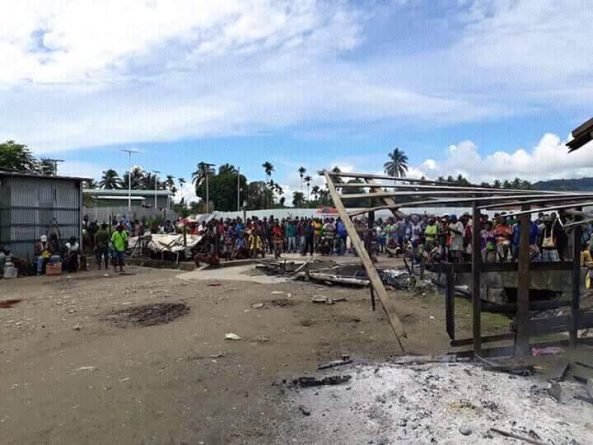 The Sandaun PEC ordered for a relocation of the informal market to a new market facility built outside of the town; this, however, did not settle well with the vendors, who were unhappy about the move.
Yesterday shops including Government offices and services were forced to close after a small protest was carried out by vendors demanding answers as to why their stalls were removed without their consent.
West Sepik Provincial Police Commander, Chief Superintendent Moses Ibsagi, confirmed that tension was high but it was because of opportunists. PPC Ibsagi said everything is now back to normal after he spoke to the vendors yesterday afternoon.
Meanwhile, the new market facility in the Transmitter area in Vanimo is yet to be occupied by vendors since it was built over three years ago.