A person rides the world's longest zip-line over Ras Al Khaimah's Jebel Jais Mountain, UAE January 31, 2018. REUTERS/Ahmed Jadallah

By Rosanna Lockwood
RAS AL KHAIMAH, United Arab Emirates (Reuters) – The world's longest zipline will open in the United Arab Emirates on Friday, propelling thrill-seekers at speeds of up to 150 kilometres an hour down the Middle East country's highest mountain peak.
The 2.8 kilometre (1.74 miles) zipline, spanning the equivalent of 28 soccer fields, was certified this week by the Guinness World Records, the local tourism authority said.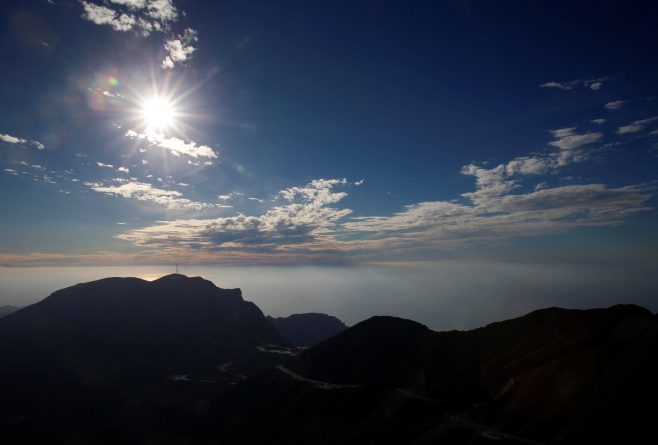 But this world record is not in the glitzy regional financial and tourist hub of Dubai, or the oil-rich capital Abu Dhabi. It is in relatively less developed Ras Al Khaimah, located in the country's north along the Oman border.
Most visitors to the UAE spend their time in Dubai, home to one of the world's largest shopping centres, and an indoor ski slope. Ras Al Khaimah hopes the zipline, starting 1,680 metres above sea level on top of the Jebel Jais mountain, will be a drawcard for tourists.
The zipline can handle as many as 100,000 people a year, and though there are no age restrictions, riders must be at least 1.22 metres tall and no heavier than 150 kilograms.
The UAE's latest record will be added to a mantle of achievements that includes the world's tallest building, and artificial palm-shaped islands.
(Writing by Alexander Cornwell, editing by Pritha Sarkar)
Copyright 2018 Thomson Reuters. Click for Restrictions.