Image Courtesy of Oil Search 
By Meriba Tulo – EMTV News, Port Moresby
Oil production at Oil Search's Central Processing Facility has recommenced, signalling a gradual restart to production following the magnitude 7.5 earthquake in February. In an announcement to the markets, Oil Search said production has commenced at a number of its Kutubu oil field wells, at an initial production rate of 4,000 barrels per day.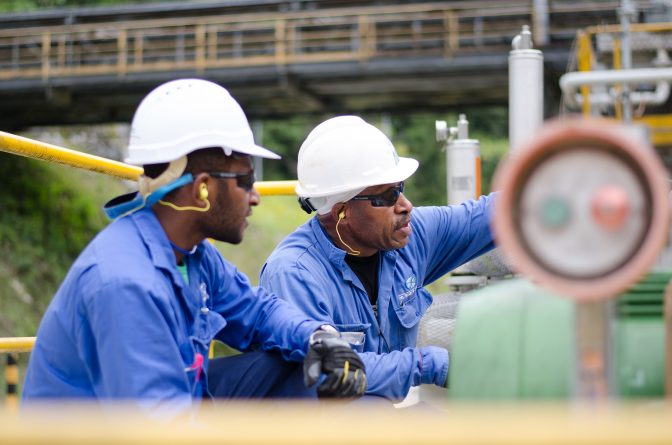 The recommencement of operations at the CPF follow a detailed assessment of all Oil Search-operated infrastructure, including the processing equipment, storage tanks and flowlines.
According to Oil Search Managing Director, Peter Botten, the resumption of safe, reliable and sustainable operation remains a key priority for Oil Search.
"The recommencement of operations at the CPF and oil production at Kutubu, just over a month after the main earthquake struck is a testament not only to the robustness of the facility but also the remarkable efforts of our personnel in the field, who continue to address the challenge of restoring camps and production at our other operated facilities".
Whilst operations at the CPF have resumed, rehabilitation work to restore the Oil Search-operated Ridge camp to support the return of production personnel to the Central Processing and Agogo facilities, remains ongoing.
Oil Search is expected to revise its 2018 guidance for production as well as operating and capital costs, when it reports on its first quarter report later this month.