Image: APEC Senior Officials Meeting 1
More than a thousand delegates from APEC's 21 member economies are expected to attend the Second Senior Officials Meeting (SOM2) to be held in Port Moresby from May 11th to 24th this year. SOM2 will involve a series of high level meetings to discuss, plan and implement initiatives aimed at enabling people participation in the region's growing economy; improving and strengthening trade relations; and addressing challenges facing the Asia- Pacific region.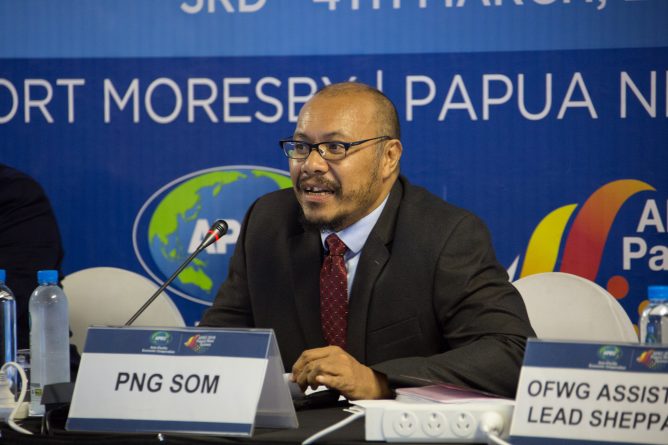 With this year's theme, "Harnessing Inclusive Opportunities, Embracing the Digital Future", Papua New Guinea (PNG) plays a significant role as host by not only contributing to global economic and social engagement but also advancing trade and enhancing capacity through skills training and technological know-how of the people in
the region.
APEC's capacity building initiatives assist member economies translate the forum's agenda into reality and this year's goal is embracing vital opportunities in the digital
economy. Projects such as the digital skills training for rural communities can help local farmers and Small to Medium Enterprises (SMEs) in member economies, including PNG to export their products abroad using modern technology. Additionally, APEC's coordinated electronic customs processing system, using the internet, can also allow these products to be more easily exported with just one set of common standards across borders.
The upcoming meeting will also look at other initiatives that promote robust economies through proper and sustainable management of resources including forest and marine and planning preparedness strategies for disasters, diseases and terrorism. Funding for APEC projects is made possible by contributions from members and is supported by a permanent secretariat based in Singapore.
Meanwhile, four sectoral meetings for Trade, Tourism, Telecommunication and Finance headed by respective ministerial leaders will follow straight after SOM2 concludes.
APEC News Release