By Sasha Pei-Silovo – EM TV, Port Moresby
Located on the coast of the Atlantic Ocean is Mar del Plata; the premier beach resort city in Argentina, also known as the 'Happy City'.
But away from the 10 miles of sandy beaches, the attractions, hotels, restaurants, and active city nightlife, a bizarre story of years of abuse and neglect has surfaced causing ripples of shockwaves throughout the coastal city.  
A 66-year old man has been charged for the unlawful imprisonment of his wife and 32-year old son, in a room at the back of their family home in Mar del Plata, the second largest city in the province of Buenos Aires in Argentina.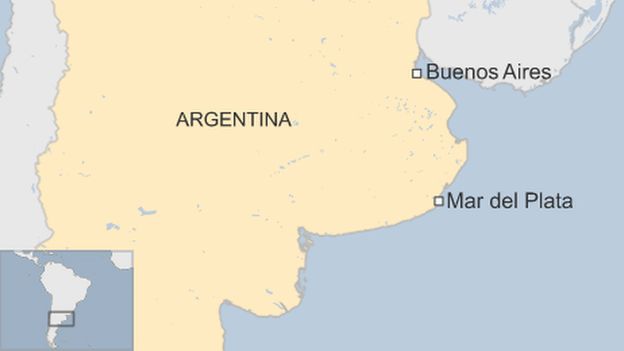 According to the BBC, the wife has psychiatric problems, and her son is barely able to speak. Outside the room were plates of dog food, which police believe were fed to the woman and her son. Watch video here. 
The woman and her adult son are believed to have been kept locked up in the filthy room for several years and were only found after police received a tip off from the couple's other two sons. The two sons had initially been too afraid of their father to report the matter to law enforcement agencies.
The man, Edgardo Oviedo, was reported to have put up no resistance when police raided his home and found his wife and son locked in a room, in what authorities described as being in the worst of human conditions.
The man, a construction worker and former union leader, have been charged by Argentine police for the unlawful imprisonment of his wife and son.