Image: City Pharmacy PNG Lewas alongside coach Rarua Dikana are ready to depart from Jackson International Airport, Port Moresby
The City Pharmacy PNG Lewas departed today (June 26) for their maiden ICC Womens World T20 Qualifiers in Netherlands, where they arrive on the 27th.
The 14 member squad will begin their World Cup Qualifying campaign with warm up games against United Arab Emirates (UAE), Thailand and Ireland before the tournament officially kicks off with a game against Bangladesh on the 7th of July. The City Pharmacy PNG Lewas are in Group A along with Bangladesh, UAE and hosts Netherlands.
City Pharmacy PNG Lewas coach Rarua Dikana, had some encouraging words for the girls before they left."We've done all the hard work and now it is up to the girls to apply what they've learnt over the last 6 months. I am confident the girls will go out there and give it their all, play to the best of their abilities, perform well and make themselves, their families and their country very proud.
The hard work and the sacrifices they have put in during training, make me excited about the tournament. We are looking forward to our first game and hopefully they put in some top performances on the field"
Cricket PNG (CPNG) Director Gayan Loku added "On behalf of the CPNG Board, Management, staff and the wider cricketing community of Papua New Guinea, we would like to wish Pauke (Siaka) and the City Pharmacy PNG Lewas all the very best at the ICC WWT20 Qualifier in Netherlands"
"The Lewas have been training very hard this year under the guidance of Rarua (Dikana)  and Joe (Dawes). This is the best preparation the Lewas have had leading into a major ICC Tournament and we are quietly confident that they will become the first senior PNG national cricket team to qualify for an ICC World Cup."
"We know they will do their family, Cricket PNG and the country proud in the Netherlands"
Players
Pauke Siaka
Kaia Arua
Sibona Lucy Jimmy
Tanya Ruma
Natasha Ambo
Vicky Ara'a
Helen Buruka
Veru Kila Frank
Kopi John
Ravini Oa
Brenda Hoi Tau
Mairi Tom
Isabel Toua
Naoani Noinoi Vare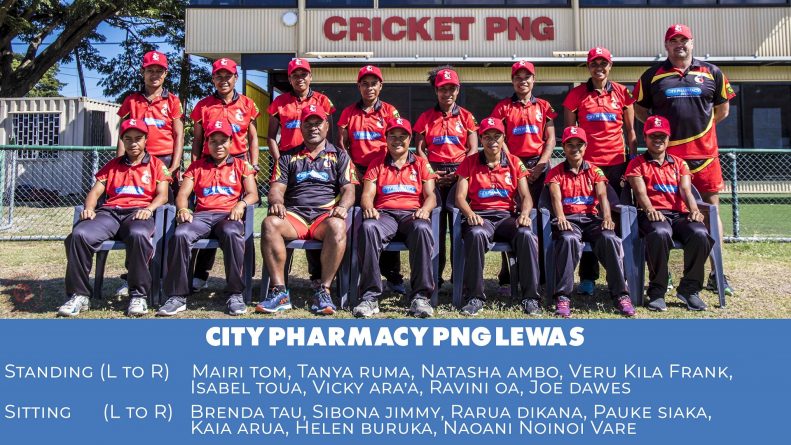 SOURCE: CRICKET PNG