By Joanita Nonwo – EMTV Online
In many rural settings of Papua New Guinean communities, women are still being seen as the care-taker of the family – responsible for child minding, facing harsh challenges, especially with the effects of climate change making it difficult to access clean drinking/cooking water, longer drought periods resulting in less food for their families, looking after the sick and the elderly; all these factors along with customary laws prevent the women population from fully participating and contributing ideas to the betterment of their communities.
In a recent visit to the coastal communities along the Madang North Coast Highway, the International Organisation for Migration (IOM) launched a series of Community-based Development Plans in 17 communities that involved idea contribution from all population of the communities.
The plans launched will help the communities, who are their own best judges to set prioritised projects such as water pumps, roads, schools, bridges etc. in their communities.
Celebrating the launching, the local women of Kayan performed a drama depicting the struggles they face in everyday living, one in particular, the scarcity of fresh clean water. Though the drama brought laughter, the seriousness of the matter was presented.
The launching provided a platform for the women to air their views and contribute ideas as members of the community.
Calling it the bottom up approach, these communities have taken the initiative to formulate a Community-based Development Plan for their wards to help bring developments into their rural communities.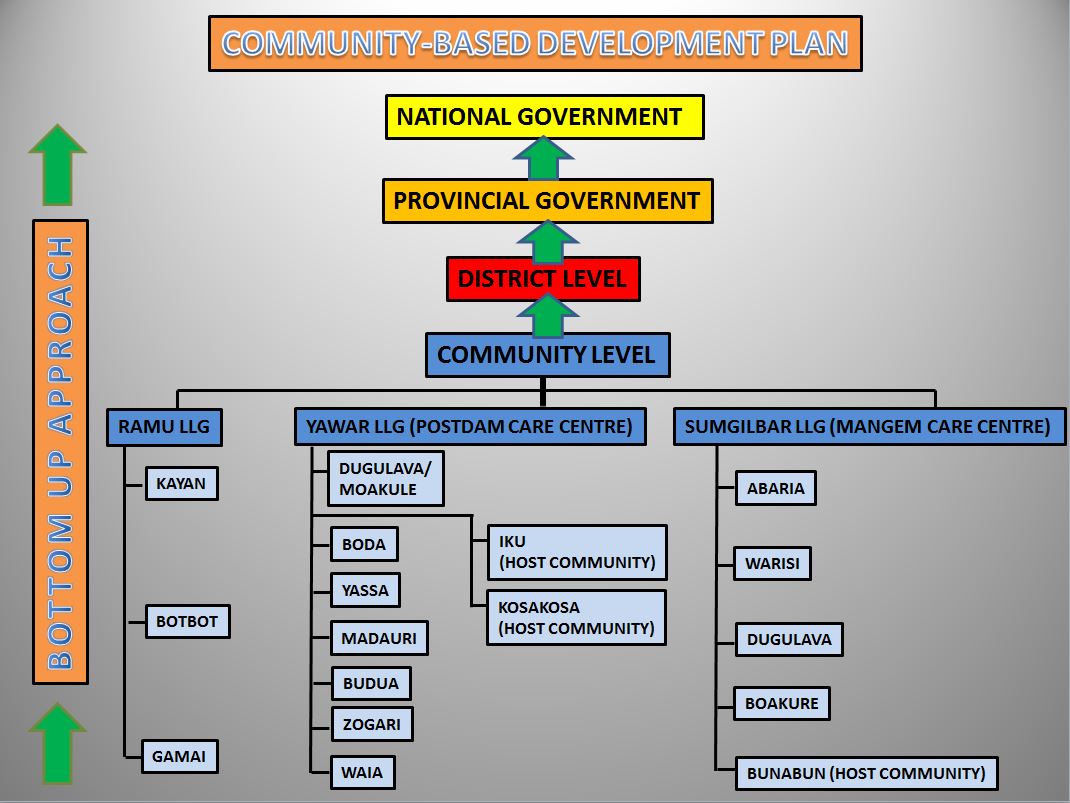 The 17 communities included 11 villages of Manam Island who have resettled on the mainland at the care centres of Postdam and Mangem.
Also included were host communities of Iku, Kosakosa, and Bunabun; along with Kayan, Botbot and Gamai.
"In order for development to take place, you must first do your part by showing commitment and interest before donor agencies like IOM can come in and help you achieve your goals for development," stated George Gigauri, the IOM Chief of Mission in PNG.
The message given to the communities was to be self-reliant, to work together and to encourage women empowerment.