Image: (From left to right) Ross Tito, Executive Officer (PNGADP) ; Simon Yanis, Director (Office of Child and Family Services); Anna Solomon, Secretary (DFCDR); Ipul Powaweu, Co-chair  (PNGADP); Ruth Javati, Coordinator (PNGADP); and Ben Theodore, Chair (NBDP).
Jana Zoriry – EMTV Online, Port Moresby
Court facilities around the country will now be disability inclusive.
This was the decision reached at the recent Judiciary Workshop held at Holiday Inn on the 26-27 July.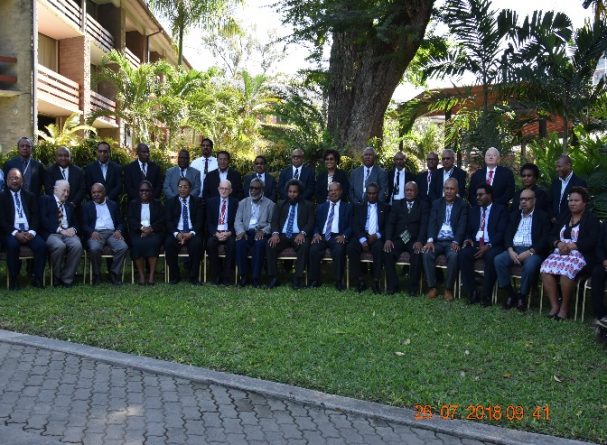 It was revealed that most facilities were already accessible to Persons with Disability but there was still a need for few adjustments to the facilities especially the courtrooms, the registry, the administration and other facilities.
With the theme "Access to Justice by Persons with Disability", the workshop looked at addressing ways to remove barriers for Persons with Disability and to have equal access to justice.
Present at the workshop were all senior Judges and they have made valuable contributions on how to go about to ensure that our Court System and facilities were disability inclusive.
The workshop was one of the greatest milestones for the Department for Community Development in its aim for removing barriers for Persons with Disability.