In a historic move that has stirred controversy from critics, Japan's parliament has voted to allow for their military to embark on overseas missions for the first time since World War II.
In a bid to stop the move, the opposition tried in vain to curb the changes to Japan's military policy with demonstrators protesting the new law; however, although causing a delay to the vote, the opposition was unsuccessful with the bill passed with 148 in support of the changes.
The Japanese government has stated that the new law will allow for changes in the defence policy that are vital to meeting military challenges. The law will also eliminate regional limits on the Japanese military's support for US and other international armed forces.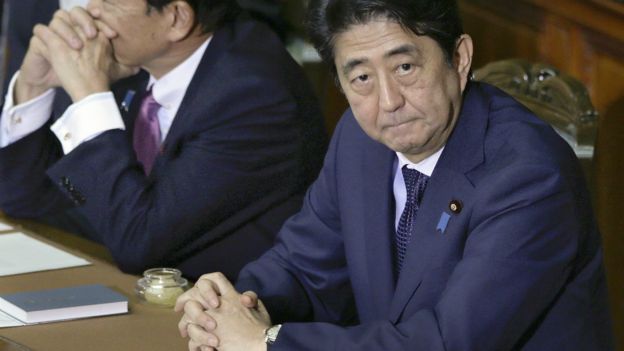 Backed by Washington, Japan Prime Minister, Shinzo Abe, and his government have pushed for the legislation that will permit the Japanese military to be deployed overseas when certain conditions are met. The conditions outlined are:
when Japan is attacked, or when a close ally is attacked, and the result threatens Japan's survival and poses a clear danger to people

when there is no other appropriate means available to repel the attack and ensure Japan's survival and protect its people

use of force is restricted to a necessary minimum
Critics argue that the move violates the pacifist constitution and could in turn, lead Japan into "unnecessary US-led wars".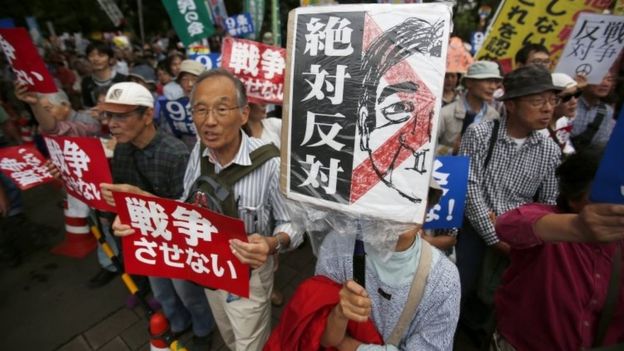 A member of the Opposition Democratic Party, Akira Gunji, while addressing the issue in parliament, said that the law threatened Japan's legal framework.
According to BBC, the laws will allow for the following military actions:
Japan would be able to provide logistical support to South Korea if the North invaded, though Mr Abe has said it would still be against the constitution to send Japanese troops to fight on Korean soil.

It would be legal for Japan to shoot down a North Korean missile headed for the US. Currently, they have to threaten Japan to justify shooting them down. North Korea is thought to be several years from being able to hit mainland US targets though.

Military action to keep shipping lanes secure, such as minesweeping, even if in an active conflict zone, might be allowed if the restriction on shipping was severe enough to constitute a threat to Japan's survival. But there have been different answers on how severe that restriction would have to be – especially relevant for resource-poor Japan. 
How the new legislation will change Japan's military role on the international stage: watch video here