Jana Zoriry – EMTV Online
NCD Governor, Powes Parkop has called on city residents to make health, fitness and wellness be part of their lifestyle.
Speaking at the 'Walk and Yoga for Life' at Paga Hill ring road yesterday (05 August 2018), Governor Parkop told the thousands who attended to live a high quality life.
"We must lift our life to be healthy, fit, and well, and to have a healthy lifestyle," says Governor Parkop.
Mr Parkop urged the city residents to make the health, fitness and wellness to be part of their life and lifestyle and says it will be successful other than just going it occasionally on Sundays when we walk; on the week days we have yoga, kick-boxing, acrobatics or other fitness classes.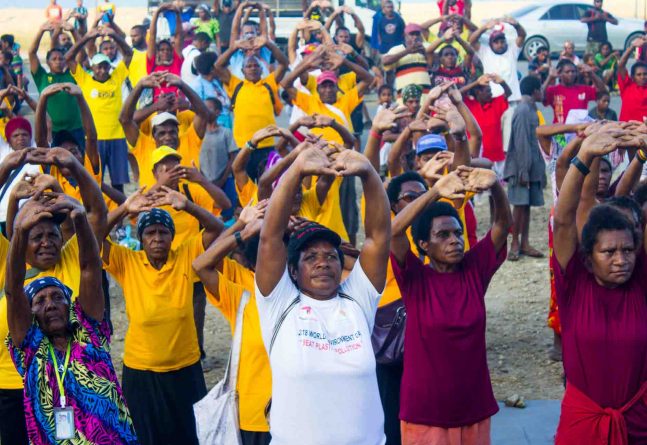 Governor Parkop also testified that he had embraced healthy lifestyle for his own good, so that he could continue to provide prudent and sound leadership with an active, fit, healthy, and well mind.
"I have chosen to be in the right frame of mind to lead the city for change that we want to see in our city and the country," says Governor Parkop.
Governor Parkop admitted that it took him years to live a high quality life and says he visit his doctor for medical checks to ensure all his organs are in good health.
He also urged the residents to do the same and emphasised its importance in saving money from buying medication and preventing diseases, and detecting problems in its earlier stage.