By Lisa Richwine
BEVERLY HILLS, California (Reuters) – HBO will debut the final season of its international hit "Game of Thrones" in the first half of next year and it aims to start production on a prequel in 2019, a network executive said on Wednesday.
Casey Bloys, HBO's president of programming, speaking at a Television Critics Association event, declined to provide details on the eighth and final "Game of Thrones" season or to provide a more specific premiere date.
The Emmy-winning medieval fantasy series is HBO's biggest hit ever with some 30 million viewers in the United States and an army of devoted fans worldwide.
HBO, a unit of AT&T Inc, also is in the process of searching for a director and cast for a "Game of Thrones" prequel, Bloys said in response to questions. He said he hopes the prequel pilot will begin filming next year.
The network announced in June that it had ordered the pilot and would proceed with a full series if the pilot goes well.
The as yet untitled prequel will take place thousands of years before the events of "Game of Thrones." It was created by British screenwriter Jane Goldman with author George R.R. Martin, whose novel series "A Song of Ice and Fire" is the basis for the "Game of Thrones" television series.
It will chronicle "the world's descent from the golden Age of Heroes into its darkest hour," and look at the secrets of the history of the warring families in the fictional kingdom of Westeros, the network has said.
HBO considered five different scripts before settling on the approach for the prequel.
"The reason we did multiple scripts is out of five, we'd be lucky to get one we are very excited about," Bloys said.
The remaining four scripts are either dead or still in the works, he said.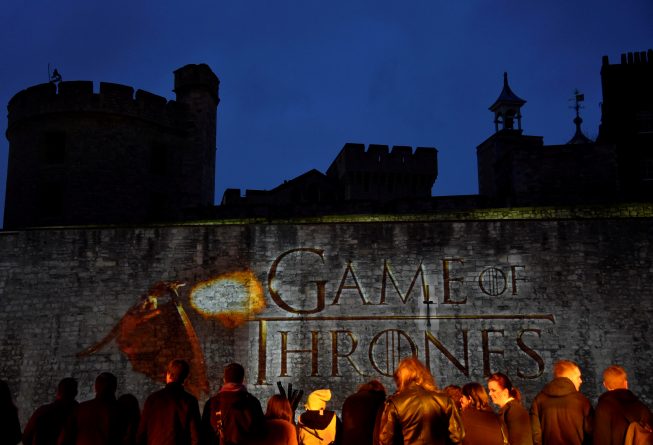 (Reporting by Lisa Richwine; Editing by Susan Thomas)
Copyright 2018 Thomson Reuters. Click for Restrictions.