By Sasha Pei-Silovo – EM TV, Port Moresby
The United Nations High Commissioner for Refugees (UNHCR) has warned of an emerging refugee crisis as more women and children are running away from their homes in Mexico and Central America amidst rising gang violence.
In 2014, more than 66, 000 children either travelled alone or with their families to escape the onslaught of gang violence and almost than two-thirds of women report that females are being subjected to rape, murder, extortion payments and children being forcefully recruited by the gangs.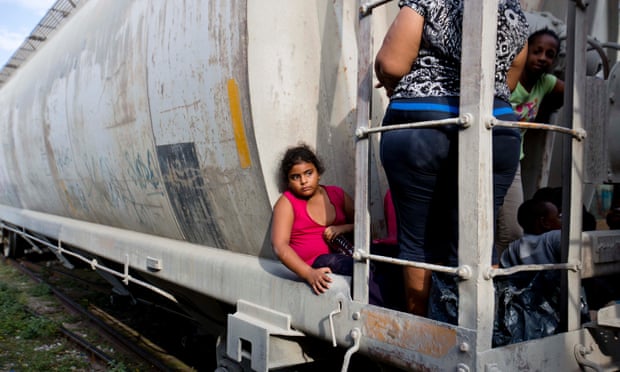 According to the latest report by the UN agency, criminal groups continue to threaten the lives of families in their attempts to control areas of El Salvador, Guatemala, Honduras and Mexico. Women are being targeted by these criminal elements where severe forms of gender based violence are being perpetrated against them.
The detailed report entitled "Women on the Run" calls for greater efforts to address the growing causes of forced displacement and to create pathways for affected persons to access workable solutions for their protection.
The "Women on the Run" report is based on case studies of 160 women who recently escaped from their homes in El Salvador, Guatemala, Honduras and Mexico due to deadly violence in their communities.
The reported included exerts from an interview conducted with a 17-year old girl named Norma, from El Salvador, who spoke of being raped by members of the 18th Street Gang, also known as "M18", "Calle 18", "Barrio 18", "La18" or "Mara-18" in Central America. The M18 gang is a multi-ethnic transnational criminal organisation that started as a street gang in Los Angeles, California.
Norma said that she was targeted by the gang because she is the wife of a law enforcement officer.
A press release from UNCHR states that from US Government reports, out of 16, 077 women that have fled their homes in the last year, 82 per cent have been allowed to undergo claims for asylum in the United States.
Parts of Central America and Mexico have some of the highest homicide rates in the world, more being of women. El Salvador has the highest rate in the world, with about 12 murders for every 100,000 women. Guatemala is third with 9.7 and Honduras is seventh with an average of seven, according to 2012 report by the Small Arms Survey. 
View full report here and news article on Femicide in Central America here.