Jana Zoriry – EMTV Online
Students studying at the Flexible, Open and Distance Education (FODE) in NCD and Central can now have access to learning materials using a tablet.
The 7" and 10" tablets were supplied by Computing and Communications Institute of PNG (CCI-PNG) under a partnership between FODE and CCI-PNG.
FODE's Principal, Anthony Rayappan when receiving the tablets, urged the students to look after the tablets.
Mr Rayappan stressed that FODE would capitalized on cost effective approaches so that many students could afford to study anywhere that was convinient and at the same time, have access to the courses they have enrolled in.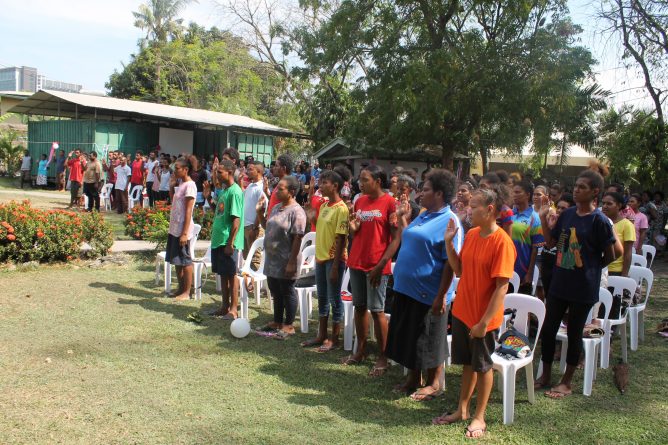 Mr Rayappan further explained that FODE would continue to strive to provide quality education to its students and says FODE will continue to provide help to the students to have access to quality curriculum and other necessary resources through the use of the tablets.
"The tablets will be restricted to students in Central Province and NCD Centres because the exercise will have to be trialed first in these two areas before the tablets can be rolled out to the other centres in the country," Rayappan adds.
The tablets will be issued to the students enrolled in NCD and FODE Centres at a subsidized cost for K150 and K250.
Source: Department of Education Press Release