Image: Australian Minister for Foreign Affairs, Ms. Julie Bishop, unveiling the APTC brand during the Launch of the Third Phase of APTC.
Jana Zoriry – EMTV Online
The Australian Government continues its longstanding support in Education  and Training in the Pacific by investing in the rebranding of the 'Australia-Pacific Technical College' (APTC) to 'Australia Pacific Training Coalition'.
The rebranding will be done to reflect changes in its approach, which are designed to strengthen innovation in the delivery of training and increase engagement with the private sector.
It is hoped that these changes would see a stronger emphasis placed on boosting employment outcomes, addressing skills shortages in the region and strengthening technical and vocational educational training systems in Pacific Island countries.
It would also focus on preparing Pacific Islanders to take advantage of regional labour market opportunities, including through Australia's recently-announced Pacific Labour Scheme.
An additional contribution of $128 million (K 312, 681.64 million) over four years and that will be managed by TAFE Queensland.
APTC was established in 2007 and since then has transformed the lives of over 12,000 graduates from 14 Pacific Island countries by proving them with Australian-standard technical and vocational qualifications.
The launch of the Third Phase of Australia Pacific Training Coalition was unveiled today (09 August 2018) in Samoa by Australian Foreign Minister, Ms Julie Bishop.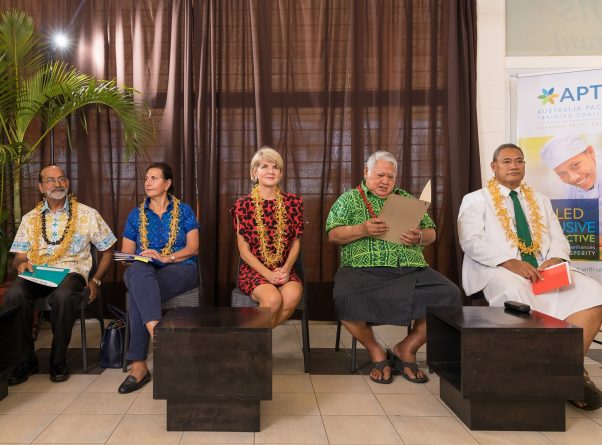 Source: Minister for Foreign Affairs – Media Release